High School
Entrepreneurship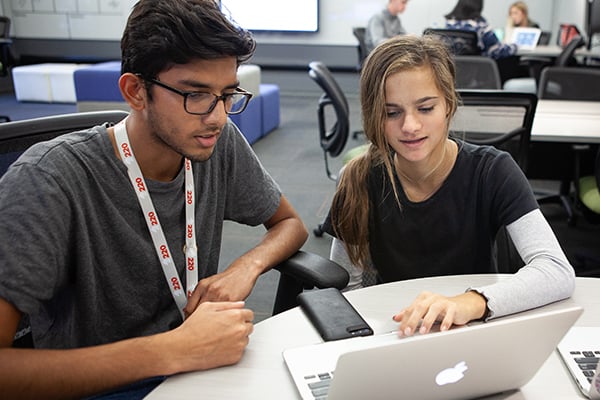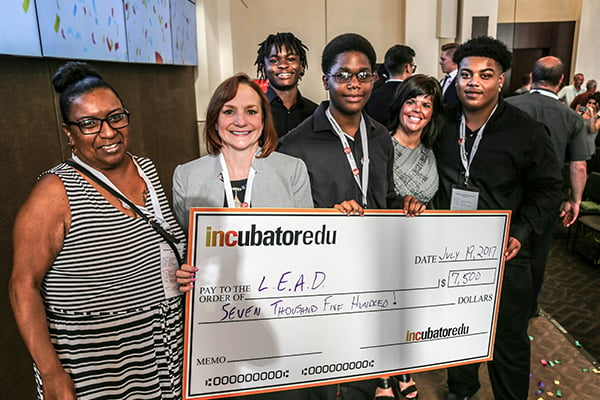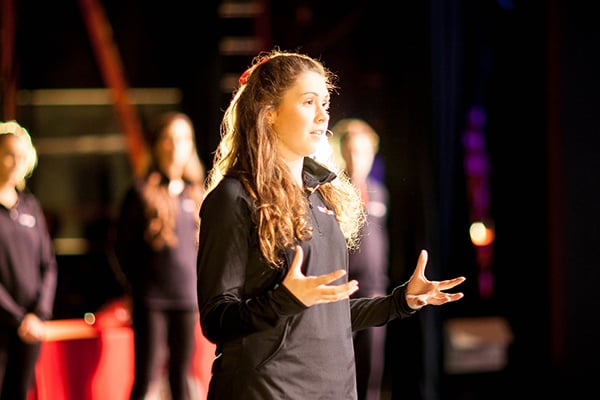 The difference with INCubatoredu®
"It changed the way I thought."
"INCubatoredu wasn't really a normal class. You're learning how to start a business and then you're actually doing it. You're not just reading from a textbook; you're applying it to the real world."
~ Connor Boundy, Barrington High School, Barrington, IL
Empower students to identify an opportunity, create solutions, and embrace change and learning through this rigorous, immersive curriculum.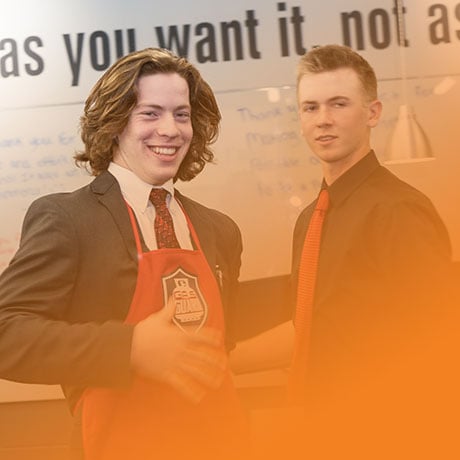 Students Build Real Businesses
Year 1
Recommended for grades 10, 11 or 12
INCubatoredu is a full-year course offering an authentic entrepreneurship experience as students develop their own product or service startup.
Problem-Solution Identification | Student teams explore, pivot, iterate and develop resilience as they work to solve problems they care about.

Customer and Idea Exploration | Real entrepreneurs and industry experts serve as volunteer coaches and mentors guiding student teams through the process of idea validation.
Pitch for Real Funding | Student teams pitch to gain investment funds in a final shark-tank style pitch event.
Year 2
Recommended for grades 11 or 12
As a second-year course, ACCELeratoredu provides students the opportunity to launch and gain traction for their business.
Company Formation | Establishing a legal entity and developing three areas: customer acquisition, production and business processes as it suits their business.
Market Traction | The experience models a real-life start-up accelerator focused on developing teams through mentorship, education, connections, and accountability to launch a company.

Iterate and Scale | The course transitions businesses founded in INCubatoredu into sustainable, functioning ventures.
Teaching Entrepreneurship in High School
With INCubatoredu, students benefit from the collective energy and expertise of a diverse instructional team. Your teacher is trained to lead this course, and is supported by volunteers in your community (we help with this!). This translates to deeper, purposeful learning and skill-building. This experience looks and feels like an actual business start-up.
"Our approach with an authentic entrepreneurial experience allows students to drive their own learning and uncover their passions."

~ Christy Scott, Uncharted Learning Executive Director
Training Prepares and Delights your Educators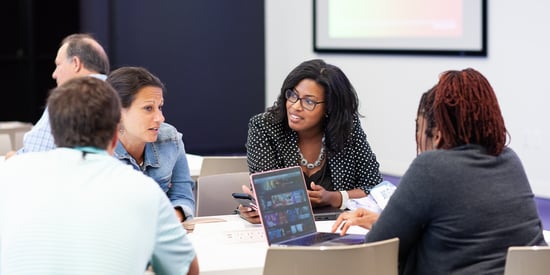 We support educators to be learners and leaders.
"I am so impressed with the curriculum and training. It has even changed my approach in my other classes as well!"

~

Gene N., Teacher, Naperville North High School, D203, IL
Educators preparing to teach INCubatoredu take part in comprehensive professional development. Training is based on entrepreneur skill building and is anchored by evergreen curricula, updated each year with the support of industry professionals. Instructional methods and resources enable flow from in-person to remote. Educators are supported year-round by our team and a dynamic professional learning community.
Membership & Pricing Structure
Your membership includes three critical elements that guide the successful implementation of these programs to ensure student impact:
Curriculum
Member schools receive access to comprehensive curriculum & resources, and your team is onboarded to ensure successful adoption and implementation. Materials suited for in-person or remote learning environments.
Professional Development
Year 1 training focuses on the successful launch of the program for both teacher and administrators, and subsequent years' professional learning focuses on growing your program and implementing curriculum updates.
Resources and Ongoing Support
Ongoing, personalized support is provided for the core teaching team via workshops, meetups and enewsletters. Comprehensive resources include lesson plans, assessments, student-facing materials, and guides to engage your community and ignite an entrepreneurship support system.
Uncharted Learning is fee-based by school, not individual student. Licensing fees provide continued access to program materials, enhancements, and the professional learning community. Explore funding and grant options for your school (Perkins Grants apply).